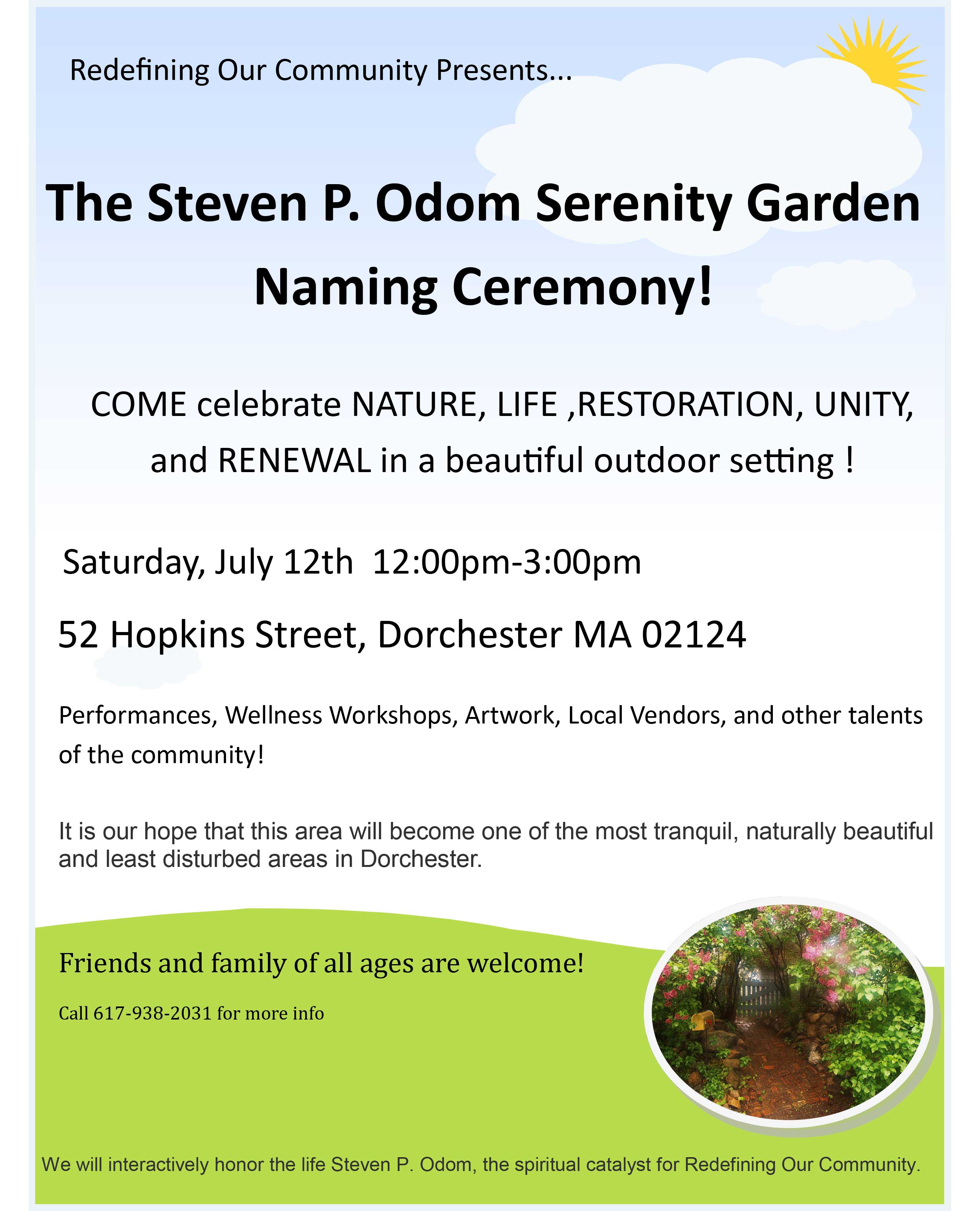 The ROC would like to thank all those who came out to celebrate the Steven P. Odom Serenity Garden Naming Ceremony. Click the link above to see how we ROC!
ROC MISSION: To build a community of choice that is beautiful, clean and a safe place to live, work, pursue life goals and raise a family.  Through community meetings, advocacy and informed action planning, we will reduce crime, increase neighborly connections and provide events, activities and programs that support community building, vitality and peace.
ROC VALUES:
Community (People and Places)
Harmony (Peace, Enjoyment and Fun)
Vitality (Economic, Education and Culture)
Solidarity (Unity, Power and Strength)
We care about where we live and we will not allow others who do not live in our community define who we are. That is why we are Redefining Our Community!